Grand Canyon and Sedona Weddings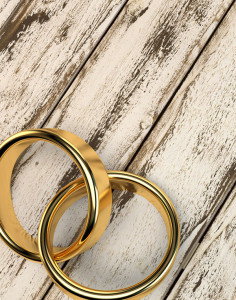 We believe that one of the most important days of your life should include magnificent landscapes coupled with a fabulous, stress free day. If you've decided to get married in Sedona or the Grand Canyon, you've come to the perfect place. We specialize in providing small and unique, nature-based wedding ceremonies in an array of backcountry settings. Let us assist you in choosing the perfect spot among the magic of the red rocks in Sedona or perhaps at a stunning viewpoint on the rim of the Grand Canyon. We can easily help with obtaining the necessary land use permits (if applicable), marriage license, and provide a wonderful non-denominational minister to facilitate your special day. We truly believe that a beautiful wedding should be elegant, affordable, and magnificent for all who wish to tie the knot in this wonderful place we call home.
Book Now
Please call us to discuss what you would like your day to be like and we will do our absolute best to make sure it happens for you. Congratulations to you and yours!
Ceremony Fees Include-
Consultation and assistance in choosing your ideal location
Assistance with obtaining land use permits (if applicable)
Customized wedding ceremony facilitated by a licensed inter-faith minister
Assistance in obtaining and filing your wedding license
Recommendations for lodging, flowers, restaurants, or anything else you might need for your day
A copy of your ceremony and vows printed on high quality linen paper as a keepsake
Sedona Wedding Ceremony – $350
Grand Canyon Ceremony – $425
*Grand Canyon National Park requires a fee for securing a wedding permit. Fee prices vary depending on the site that you choose and are not included in the above ceremony price.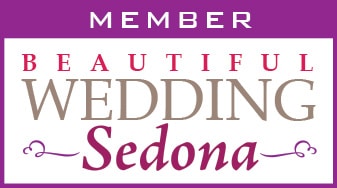 Your Wedding Ceremony-the heart of the wedding~
In the midst of all the clothing and flower choices, guest lists, and site selection is the ceremony itself.  This is the moment when you pledge yourself to your partner, to the sanctity, well-being, and ongoing tending of your personal commitment.
As in all of the other choices you're making around this landmark event, you want your ceremony to be reflective of who you are as individuals and how you've come together to transform yourselves into a couple.
You want a ritual created just for you, and presided over by someone who can create the right atmosphere, and support your vision of how your union unfolds.
That is exactly what we are here to help you do. Whether you would like to write your wedding ceremony yourselves, collaborate with us, or have us write it for you-we will be here for you throughout the process.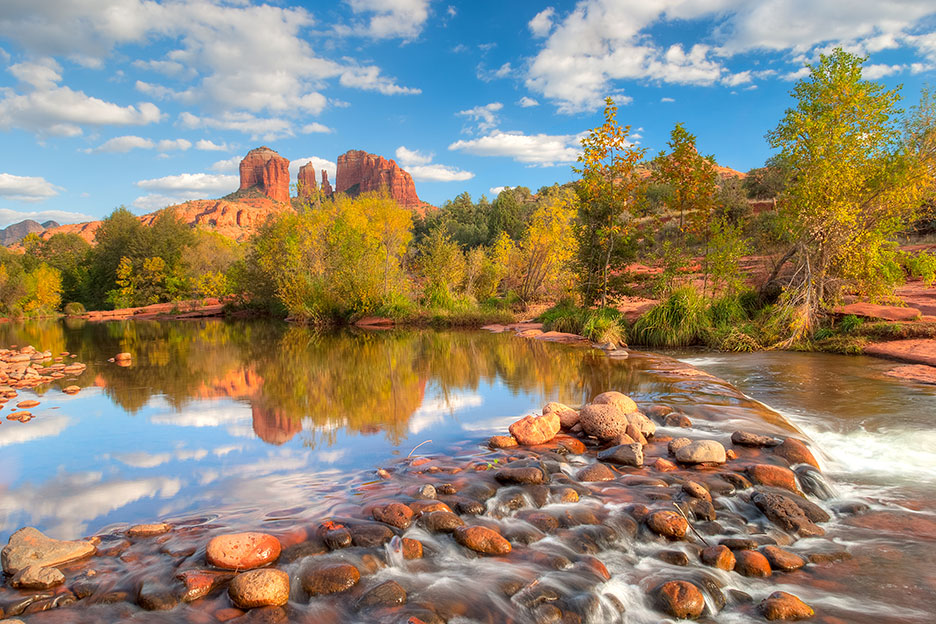 Logistics of getting married in Sedona, Flagstaff, or the Grand Canyon~
Getting married in Northern Arizona is easy…
You will need a marriage license, two witnesses, and a licensed minister or officiant-that's it! If you are planning an elopement, we can assist you with having witnesses sign your marriage license.
Obtaining a marriage license-
Marriage licenses are available in at least one location in each county in Arizona at Justice Courts and/or the Clerk of the Superior Court.
You and your fiancée must appear together in person and provide your drivers license along with your social security numbers.
Marriage license fees are $84 (as of 2019) and in most locations cash is the only form of payment accepted.
No appointment is necessary to obtain your marriage license. You simply walk in, provide proper documentation, pay the license fee, and be on your merry way.
Choosing a perfect site for your Sedona or Grand Canyon Wedding~
Sedona Weddings…
There are literally hundreds of incredibly beautiful wedding sites in and around Sedona. If you choose to have an outdoor wedding on Forest Service land and have less than 70 people attending, you do not need to get a permit from the Forest Service and there is no fee for utilizing the area. If you choose to have an indoor wedding, we'll be happy to help you choose the perfect place.
Grand Canyon Weddings…
The Grand Canyon is an amazing place to get married! Getting married at the Grand Canyon entails applying for a wedding permit with the National Park Service and paying a wedding fee. Fee prices differ depending on the site you choose. We can help you with the permit application for your wedding as well as site selection. Due to seasonal high demand, we recommend obtaining your permit with the park as early as possible.
A final note for you~
As interfaith ministers, we come to this work with a grateful heart and a life philosophy that is spiritual in nature with love and kindness at its center.
We believe that your wedding should be heart-felt, surrounded by beauty, stress-free, and presided over by a warm and comfortable minister. We love what we do and look forward to the opportunity to be part of your sacred day. We welcome any questions you might have about us or our services.